The mobile base of our old charcoal grill startet to become very unstable after the years. This way it was very unsafe to move the grill around and there was no place to put food, tools.
So I decided to build a new cart for the grill.
I got the idea from Linn's Youtube Channel "Darbinorvar".
The thing in her Grillcart-Video video was close to something I wanted to build.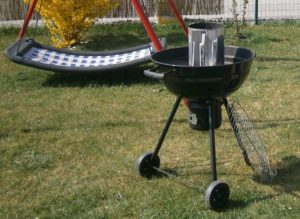 I completely removed the base of the grill and just kept the wheels to be used on the new cart.
All of the material to build the cart was part of my leftover stash.
First, the parts got cut to length and the rabbets for the connections were made.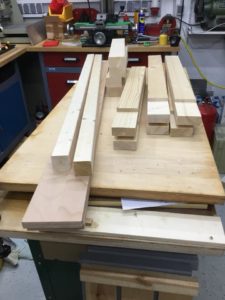 Cutting to length and rabetting.
The legs are build the same way as the ones on my workbench.
It's based on Matthias Wandel's  workbench, and really easy to build: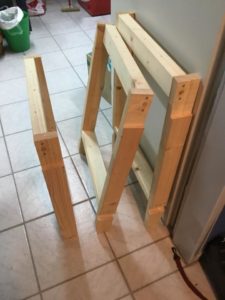 While the glue dried, I cut out the table top hole for the grill and finished the table top with wood stain.
Next steps were gluing the base and painting it in light grey.
At last base and top got screwed together.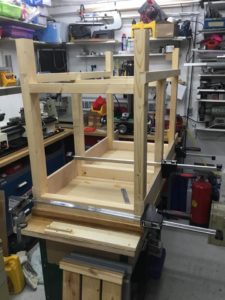 Painted and assembled: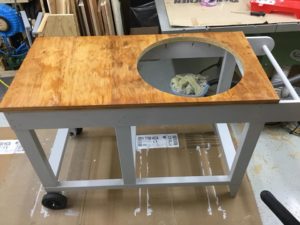 My first design of the grillholders were made out of wood, but they were
1. optically not really pleasing
2. not stable enough.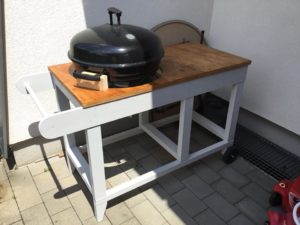 So I measured, turned, milled, drilled, cut threads, filed and sanded and the finished holders made of aluminium look much better and keep the grill stable.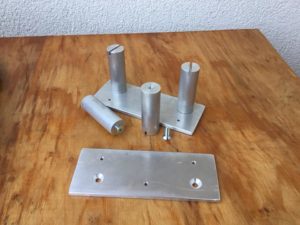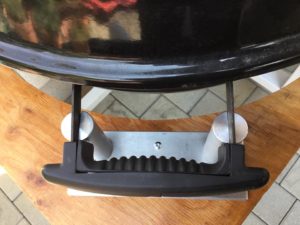 Of course the cart got a proper cover to keep water away from the wood.
First tests finished perfectly :).
I'm planning to add a drawer and 2 shelves to store some tools there.